Car Loan
The larger the down payment, the lower the principal of the auto loan, which means lower costs for the borrower and reduced risk for the lender. Auto loans are typically structured as instalment loans, which means that the loan is paid off in a series of regular (usually monthly) payments. Car Loan to Fulfill all Your Needs
Instant Online Approvals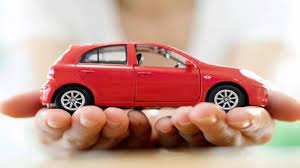 Now get an instant Car loan through our online facility. No need to go to any branch. From wherever you are, Simply fill an online form and within 90 seconds, get approval on your application. It is as simple as 123.
Up to 100% Funding on the New Car
We offer up to 100% Funding on the Ex-showroom Value of the Car.
Part Prepayment facility
You can prepay up to 6 times in a calendar year at any interval with the minimum amount per prepay transaction being not less than 3 EMIs.
Nil Foreclosure charges
Now you can choose to foreclose your loan anytime during your loan tenor without paying any foreclosure charges.
Eligibility Criteria
Eligibility Criteria
To avail of a  Car Loan, you should be :
An individual between the age of 21-65 years of age.

A regular employee of State / Central Government, Public Sector Undertaking, Private company or a reputed establishment.

Professionals, self-employed, businessmen, proprietary/partnership firms who is an income tax assessee.

A person engaged in Agricultural and allied activities.
a) Salaried:
Net Annual Income of applicant and/or co-applicant if any, together with should be Rs. 3,00,000/-
b) Self-employed, professionals and Proprietary / Partnership Firms:
Net Profit or Gross Taxable income of Rs. 4,00,000/– p.a. ( income of co-applicant can be clubbed together)
Documents Required
Financials

Salary slips of last 3 months Latest 2 months salary slip

Bank Statements

Latest 3 months salary account bank statement

Employment Proof

Employee ID card and visiting card

Work experience documents

Current employment

Appointment letter / Form 16 / 1-year-old salary slip

Previous employment

Appointment letter / Form 16 / Promotion letters/ transfer / confirmation letters / previous salary slip

KYC

Identity proof

Passport / Voters ID card / Driving license / PAN card

Address proof

Passport / Driving license / Ration card / Latest mobile bill / Letter from employer (with HR /Admin sign)

Signature proof

Passport / PAN Card / Driving license / Photo credit card (front only) / Banker verification letter ( Only online)

Age proof

Passport/ PAN Card / Driving license / Birth certificate
Why magicloans.in Is a Good Platform to Apply for Car Loan
Why we are suggesting applying for the car loan by using magicloans.in over other sites.
The reason after that is magicloans.in know the value of your precious time.
And you will get so many perks if you apply by using this site. Here are some of them are given:
•First of all, If you apply for the car loan from you will be entertained by so many benefits
• After that, you will get some more concessions in the interest rates.
• Besides that, you just have to fill the car Loan form and you will get a call from outside automatically.
•Furthermore, there is no need to go to the bank.
• And your documents will be picked up from your doorstep.
How to Apply on magicloans.in
• First of all, Search for magicloans.in on google
• After that, a form will open up.
•  Therefore fill the form with the required information.
• Besides, that you will get assisted by us further.
• Furthermore, You can call on 9878981144 for more information.